It's Time To Start Looking Up In Abq
The Fiesta Collection celebrates Albuquerque's favorite time of year to wake up early and skygaze. Celebrate it with us through nine teas inspired by New Mexico.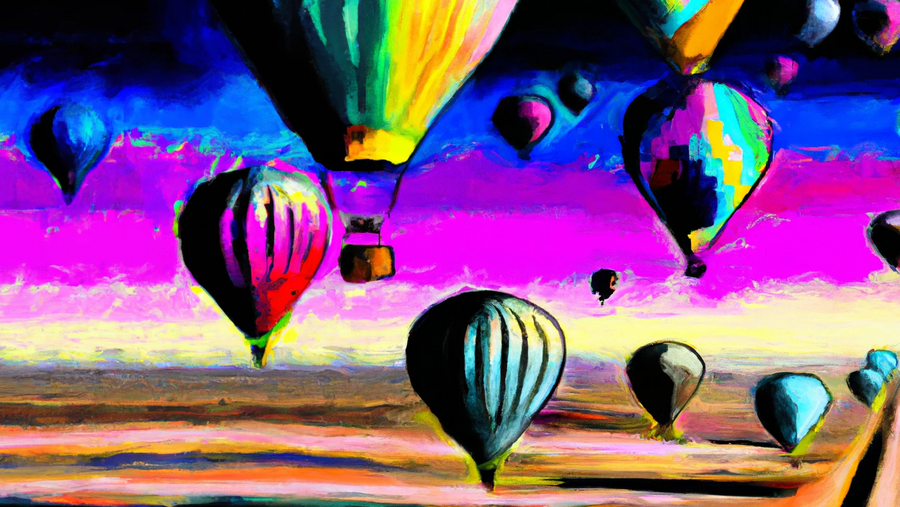 The sun is shining pretty equally on both hemispheres. Wherever you are, my guess is that it's probably nice out! If you plan to make the most of a gorgeous day, may I suggest a cup of tea made from our Fiesta Collection?
You can get a sample size of each of these teas.
The Teas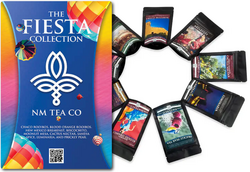 This blend of pure black tea resonates with the waters of the land and says, "Good Morning!" in a cup. Or "Hello Evening! We're going to be working late together."
A unique blend of cota and fresh scent of the forest and valley that will inspire you to walk calmly in mother nature's wilderness on a full moon night.
This is a unique blend of "New Mexico Warm Earth" combining the richness of chocolate with the mellow notes of sage and cedar.
All the flavors of a biscochito cookie in a cup - and none of the calories! A staple of the New Mexican holiday season.
Green Rooibos, Orange Peel, Pineapple, Spearmint, and Osmanthus Flowers.
Blood Orange Rooibos is our most popular herbal blend. It has many levels of flavor ranging from the citrus orange with a light vanilla undertone, to the malty rich rooibos base.
A special drink, which will rejuvenate your senses. The fragrant aroma of orange is accompanied by a light citrus and cinnamon taste that will warm up the coldest of winter nights
The darkest point of winter is no match for this decadent and cozy blend. Smoked black tea, rich chocolate, and sweet cinnamon combine to create a warming and memorable black tea.
Inspired by the delectable ripe fruits of the prickly pear cactus, this oolong blend offers earthen undertones, a juicy melon center, and the slightest tartness with a spiced edge.